EAI MobilityIoT 2023 will be held as an on-site conference and if needed, Accepted Authors who are unable to attend the event in person will be given an option to present remotely.
---
Scope
Keynote speaker

Title: GIS and IoT: new technologies for forest fire prevention
BIO
Alberto di Taranto
Founder and CEO of Tyto, a Software Engineering Company based in Italy.
Electronic Engineer and member of the Innovation Commission of the Trento Register of Engineers.
For about ten years I have been a consultant as Java Architect for the JRC, Joint Research Centre, the European Commission's in-house science service. I have consulted for large national companies, the World Bank and some Governments. As a speaker, I attended conferences held by a dozen European universities.
I really like getting lost in the mountain woods behind my house, on foot or by bike.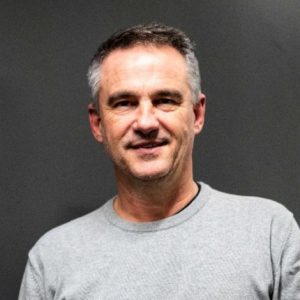 BIO
Matteo Carpella
Fullstack Developer and Team Leader.
Computer Engineer with a passion for cloud architectures and Javascript frameworks, especially Vue.js.
I started by programming web interfaces and then I also dedicated myself to the backend, falling in love with Quarkus. For the past couple of years I have concentrated mainly on the design and development of the frontend part and I coordinate the Tytoers team in the development and development of projects.
I'm also a huge beer aficionado, always on the lookout for new styles and intriguing flavors.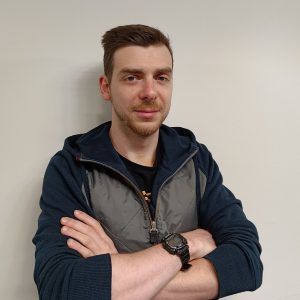 BIO
Luca Fregolon
Backend developer.
Computer engineer specialized in backend services development.
I am interested in software architectures, in particular distributed systems.I develop applications in Quarkus, Spring Boot and Python.
Lately I'm also dealing with GIS and IoT systems.
I like to research and watch videos about things that I will never need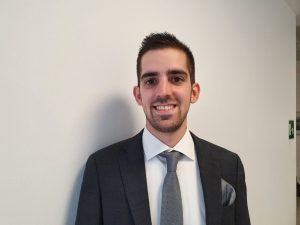 BIO
Matteo Caliandro
Certified DevOps Engineer and Kubernetes Administrator.
I have always cultivated a great interest in the world of Open Source and, as a lover of the Linux world, I bring this enthusiasm with me to the Cloud Computing sector.
After 3 years of experience as SysAdmin and network technician, now I design and develop Cloud-based architectures for containerized and micro-service oriented applications, and I optimize CI/CD automation processes for large national and European companies.
In February 2023, I obtained the certification in "Certified Kubernetes Administrator" (CKA) issued by the Cloud Native Computing Foundation (CNCF).
I am a lover of good food and exotic specialties, accompanied by a good glass of wine or a mug of beer.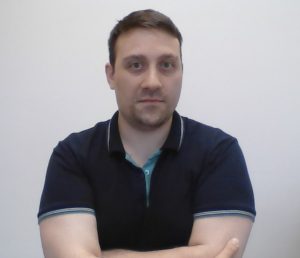 Welcome to the EAI Community
Let the EAI Community help you build your career with collaborative research, objective evaluation, and fair recognition:
Get more visibility for your paper and receive a fair review with 

Community Review

,
Earn credits regardless of your paper's acceptance and increase your 

EAI Index

for new membership ranks and global recognition,
Find out if your research resonates – get real-time evaluation of your presentation on-site via

EAI Compass

.
Publication
All registered papers will be submitted for publishing by Springer and made available through SpringerLink Digital Library.
Proceedings will be submitted for inclusion in leading indexing services, such as Web of Science, Compendex, Scopus, DBLP, EU Digital Library, Google Scholar, IO-Port, MathSciNet, Inspec, and Zentralblatt MATH.
Additional publication opportunities:
Paper submission
Papers should be submitted through EAI 'Confy+' system, and have to comply with the Springer format (see Author's kit section).
Regular papers should be up to 12-15+ pages in length.
Short papers should be 6-11 pages in length.
All conference papers undergo a thorough peer review process prior to the final decision and publication. This process is facilitated by experts in the Technical Program Committee during a dedicated conference period. Standard peer review is enhanced by EAI Community Review which allows EAI members to bid to review specific papers. All review assignments are ultimately decided by the responsible Technical Program Committee Members while the Technical Program Committee Chair is responsible for the final acceptance selection. You can learn more about Community Review here.
Important dates
Loading important dates.